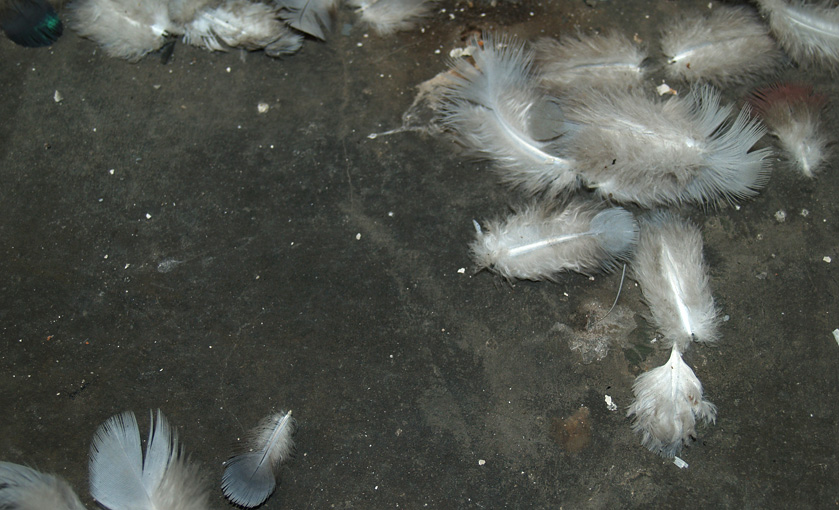 5. Weihnachtsmarkt der bildenden Kunst * 5th Xmas Market of Fine Arts
15. bis 18. Dezember 2022 findet im Kunsthaus Dresden Städtische Galerie für Gegenwartskunst der 5. Weihnachtsmarkt der bildenden Kunst statt.
20% des Erlöses gehen an die zivile Ukraine-Hilfe der Stiftung der Deutschen Lions.

Öffnungszeiten: Do bis Fr 17–22 Uhr * Sa bis So 12–20 Uhr
Ort: Kunsthaus Dresden, Rähnitzgasse 8, 01097 Dresden

Alle sind herzlich willkommen, es besteht kein Kaufzwang. Ihr könnt auch einfach vorbeikommen, um die Ausstellung zu sehen und Menschen zu treffen.

December 15 to 18, 2022, 5th Xmas Market of Fine Arts, at the Kunsthaus Dresden municipal gallery for contemporary art.
20% of the total revenue will be donated to the civil Ukraine initative of the Stiftung der Deutschen Lions.
Opening hours: Thu to Fri 5–10 pm * Sat to Sun 12–8 pm
Location: Kunsthaus Dresden, Rähnitzgasse 8, 01097 Dresden, Germany

Everyone is cordially invited to visit the exhibition and meet people. There is no obligation to buy.
Video production and presentation for Voices
Online presentation January 6 to March 2, 2022:
I am pleased to collaborate wih Voices of the Saxon State Art Collections: voices.skd.museum is currently presenting 3 short films from my production based on interviews with fine artist Else Gabriel, architect Michael Kaiser, and avant-garde jazz musician Günter Baby Sommer (in the picture).
All interviews are part of the interview series "Home Visits" a scientific work in progress, initiated by the Archiv der Avantgarden of the Saxon State Art Collections. All videos are in German, accompanying texts are available on the website in German and English.
Voices is a format, created by the Saxon State Art Collections to expand the analogue exhibitions into digital space. In addition to ongoing exhibitions and research projects, voices.skd.museum offers original as well as corresponding multimedia programs and magazine articles.
LYRICA 2021 * Octopodidea
I am pleased to once again collaborate with Palais Brühl-Marcolini to present my current solo show "LYRICA 2021 * Octopodidea", in a non-profit context

September 27, 2021 to March 15, 2022
a list of the exhibited works is available > here <
The exhibition is taking place at Palais Brühl-Marcolini, 01067 Dresden, Germany, Friedrichstraße 41, Haupteingang Haus A, 1. Etage (tram Nr. 10, stop Krankenhaus Friedrichstadt).
open: Mon to Fri 6:30 am to 5:45 pm
Free admission, please bring an FFP-2 mask and wear while visiting the exhibition.
Participation in TANDEM // 1
Even though this year repeatedly seems to be a gloomy version of Robert Barry's conceptual piece "Closed Gallery", I am very pleased to be part of the exhibition
TANDEM // 1
galerie drei, Prießnitzstraße 43
D-01099 Dresden
Dec. 5, 2020 to Feb. 13, 2021 (closed, due to continuing pandemic)
LYRICA 2020 (shady ratsody)
solo show 

start: March 12, 2020 (shut down before opening, re-opened after lockdown, and continued until September 3, 2020)
Büchers Best
Louisenstraße 37
D-01099 Dresden
for further informations see www.buechersbest.de
Coeur de Lion
ink paintings and fotograms 
solo show 

duration October 3, 2019 to July 17, 2020 (closed until further notice)
opening October 2, 6 pm

KREACON
Unterer Kreuzweg 6
D-01097 Dresden

for visit on request contact:
Barbara Rauthe-Reichenbach
phone: +49 (0) 351 899 679 00
web: info@kreacon.de
Participation in Yoko Ono's Water Event as part of PEACE is POWER
"Nobody's Baby" published by ORG Music
One of my songs, called "Nobody's Baby", my one and only tango, written many moons ago in 1996, was published by ORG MUSIC (a fine record label, based in Los Angeles) on Black Friday 2018, appearing as opener on Tav Falco's album "Cabaret of Daggers". To listen to the original version of "Nobody's Baby" > click here <
Group Show at Atelier ROTKLEE
Atelier ROTKLEE
18581 Putbus

Öffnungszeiten: Do bis So 13–18 Uhr 
und nach Vereinbarung
LYRICA at Atelier ROTKLEE
Herzliche Einladung zur Ausstellung
ROTKLEE XVIII: EVERYTHING IS CONNECTED
28.10. bis 10.12. 2017

Eine Gruppenausstellung, veranstaltet von
Atelier ROTKLEE, 18581 Putbus/Rügen
geöffnet Donnerstag bis Sonntag 13–17 Uhr

ROTKLEE XVIII: EVERYTHING IS CONNECTED
Oct. 28 to Dec. 10, 2017

a group show at Atelier ROTKLEE
18581 Putbus/Rügen, Germany
open Thursday to Sunday 1–5 pm
LYRICA 2017 (serene vitrine)
Universitätsklinikum Carl Gustav Carus, Haus 27 
Diagnostisch-Internistisch-Neurologisches-Zentrum (DINZ)
Fetscherstraße 74, 01307 Dresden

12.5. bis 22.6.2017
Öffnungszeiten: Montag bis Sonntag 10–18 Uhr
kostenlos, barrierefrei

öffentliche Verkehrsmittel:
Bus 62 bis Stop Pfotenhauerstraße, Bus 64 bis Stop Augsburger Straße,
Tram 6 oder 12 bis Stop Augsburger Straße

University Hospital Carl Gustav Carus
House 27 (DINZ), Fetscherstraße 74, 01307 Dresden

May 12 to June 22, 2017
open: Mon to Sun 10 am–6 pm
free admission, accessible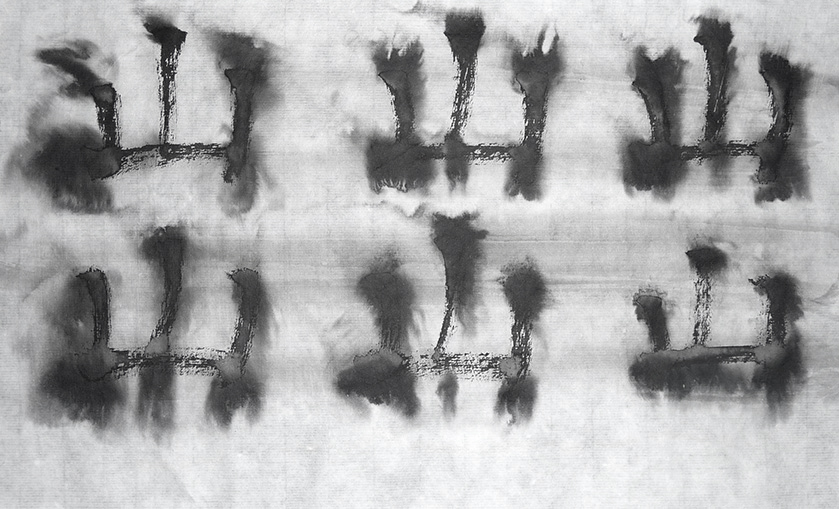 notes from the octopuss' office
20. März bis 15. Juni 2017

Marcolini-Palais Dresden
Friedrichstraße 41, 01067 Dresden
Haupteingang Haus A,
Erdgeschoss rechts und 1. Etage

geöffnet Montag bis Freitag 6:30 Uhr bis 17:45 Uhr

außerdem kann die Ausstellung zu
den hauseigenen Veranstaltungszeiten
besichtigt werden

öffentliche Verkehrsmittel: Tram Nr. 10,
Stop: Krankenhaus Friedrichstadt

a list of the exhibited works is available > here <
LYRICA 2017 (logical brain drain)
April 20 to May 20, 2017
KUNZTRAUM, Gutschmidstraße 7, 01097 Dresden

opening
April 20, 2017, 7 pm
inaugural address: Verena Schneider (art historian, curator)
musical performance: Fee Vogler (fine artist, DJane)

artist talk
May 05, 2017, start: 4 pm, at KUNZTRAUM
with medical scientist Dr. Wilfried Köhler, art historian 
and curator Verena Schneider, and the artist Eleni Trupis

photos of the exhibition and a list of the exhibited works are available > here <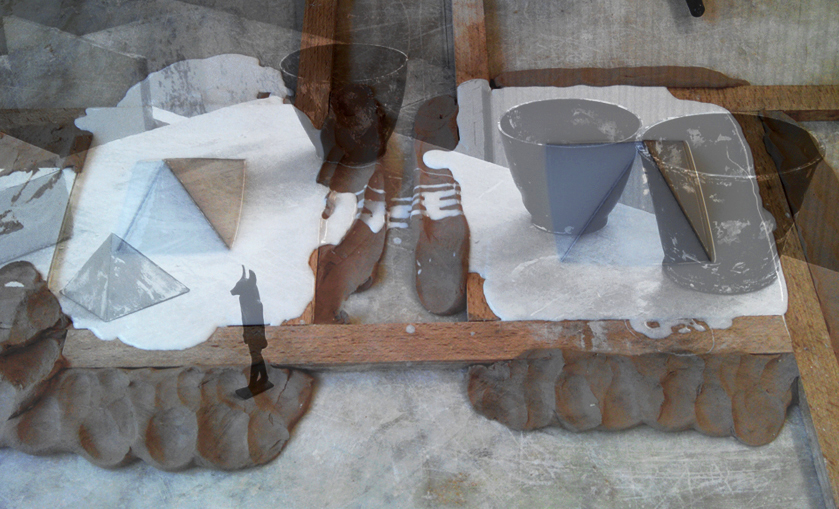 LYRICA 2014 (according to the sickumstances)
presented in context of NEW MASTERS SO FAR 
a group exhibition at

Kunsthaus Dresden
Rähnitzgasse 8
01097 Dresden

Oct. 18 to Nov. 2, 2014
opening: Oct. 17, 2014, 7 pm

Tuesday to Thursday 2 pm to 7 pm
Friday to Sunday 11 am to 7 pm

further informations about LYRICA 2014 are available > here <
Die Rückkehr der Pfote * Return of the Paw
PygmaLion
for further informations click > here<
Eine Einzelausstellung der Reihe Contemporary Art Depot (CAD 2013) im Albertinum der Staatlichen Kunstsammlungen Dresden

Ort: Skulpturensammlung der Staatlichen Kunstsammlungen Dresden
Albertinum, Schaudepot "Antike bis Barock" (1. OG, beim Mosaiksaal)

Besuchereingang: Georg-Treu-Platz (barrierefrei) und Brühlsche Terrasse
Öffnungszeiten: täglich 10 bis 18 Uhr, montags geschlossen

PygmaLion
A solo exhibition in context of Contemporary Art Depot (CAD 2013) at the Sculpture Collection of the Dresden State Art Collections

Sculpture Collection of the Saxon State Art Collections, Albertinum,
visiting depot "Antike bis Barock" (1st floor, near Mosaiksaal)

Oct 18 to Dec 1, 2013 
Tue to Sun 10 am–6 pm

opening: Oct 17, 2013, 7 pm
Präsentation meines interdisziplinären Projektes Paws pro toto. II